Unstuck
7 Day Expedition to Release Resistance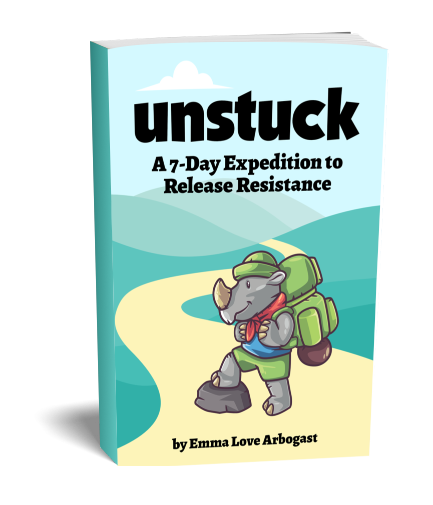 Get Unstuck: A 7 Day Free E-course to Release Resistance
I wrote this ebook originally as a series of 7 emails delivered over a week, but for simplicity, I've turned it into an ebook.
It's completely free, you don't even have to give me your email or anything. (If you do want to subscribe, you can do that over here.)
This course would be good for you if:
you want a guided journey to work through a specific problem where you feel stuck and can't seem to get past it
you want a gentle, nonviolent approach to working with yourself
It is probably not for you if:
you don't like things like visualization and drawing and journalling
you think the only way to accomplish anything is to be mean to yourself
cute cartoon animals make you mad
Enjoy!