Living With Death: Making Sense of Suicide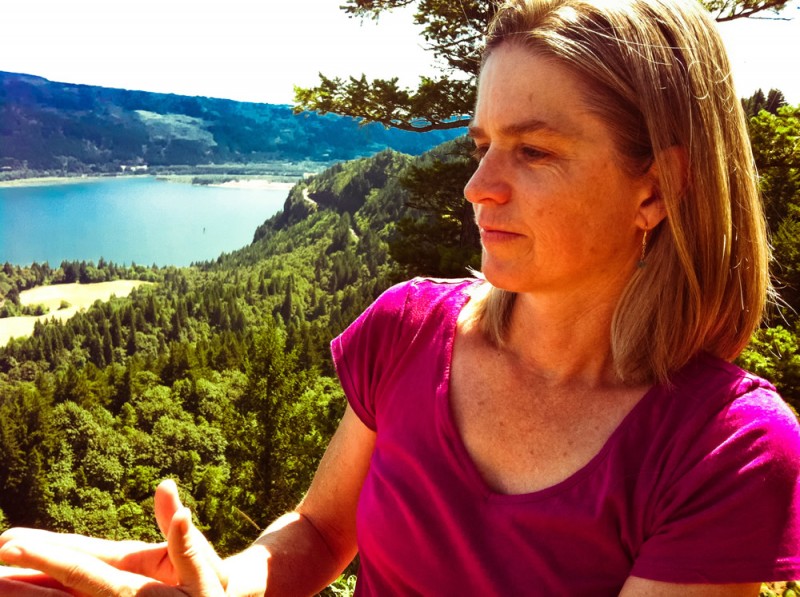 Emily, my partner, my love, took her own life on Wednesday, July 31st, 2013.
Below my letter is Emily's good-bye note.
I'm writing this preface to help people who know her make sense of why this happened.
Most of her friends and family knew Emily as a warm, bright, energetic, innocent soul who brought out the best in people. She was creative, funny, beautiful, and sensitive. Everyone who met her loved her (I'm not exaggerating). She could make you feel so special, so seen, and so cared for. Her ability to see the beauty and promise inside everyone was a tremendous gift.
She loved to sing, and encouraged everyone to join, no matter their ability. She was goofy, irreverent, hilarious, and charming. Her laugh was contagious. She could have a room in stitches in no time. She was a writer and an artist. We would talk for long, long hours about programming and business and marketing. She had a bright mind and warm eyes. She listened deeply, felt deeply, and loved deeply.
Her inner world was complex and often painful.
To me the news came as a shock, but not a surprise. I've lived very close to Emily's inner world for a long, long time. I've loved her and cared for her for 10 years. She has been the love of my life. It has not been an easy road, and our relationship has suffered many ups and downs. (You can read her take on it here.)
She suffered in believing people did not really know her, and in truth, they did not know all of her. But much of that was not for lack of their trying or caring. She just could not trust their caring enough to truly let them see her "dark side". She took care of others; it was very, very difficult to ask others to take care of her, and to take in their love for her.
She could not find a place that felt like she belonged. She told me on many occasions that I was the only person who would care if she died; that I was the only person it would really affect. I would argue with her that there were so many people who loved her–that I'd never met anyone who knew her that didn't love her. She would find one example of someone who was angry or disappointed with her and focus on that. (This kind of thought distortion is a facet of depression and mental illness.)
We didn't fight about the dishes or the laundry. We fought about whether life had purpose; whether hope was real; whether people could really change or whether she was doomed to be unhappy forever.
It was hard for her to make decisions; she would start in one direction and then be consumed by doubt and misgivings. Recently she had started feeling anxiety daily and having panic attacks.
Since I have known her she has always talked of suicide fantasies. She always assured me that she would never do it; that it was only a way she would scare herself back into wanting to live. Just a week ago she said she had written a long post on a forum in response to someone who was thinking about killing himself; she said she had all sorts of ideas for him, because she knew how people who think of suicide think. She suggested he write the word "DEATH" in big letters and look at it every day, to say, do you really want to do this?
At the time it made some kind of sense, because I have gotten used to the way she thought. But of course it makes no sense, why not write, "LIFE!" and ask, "How do I want to enjoy this day?". Only when your life is truly unbearable do you have to draw on your survival urge just to get out of bed.
She saw many therapists over the years, and tried various treatments, but did not stick with any for very long. She could not find relief, and she had a fundamental disbelief that anything else was really possible. In the end, death felt like the only option left. A soul can only fight for so long when it can't take in nourishment.
I loved Emily deeply and I know I tried as hard as I could to bring her back from that edge. In the days since this happened, feeling the solidness and realness of all the friends and family who have supported me, I have realized the energetic difference. Emily always felt like she had one foot off the cliff. I know she loved me, and I know she wanted to be with me, but she was never able to commit to life itself.
It is difficult to love someone who lives so close to death, and to be one of the only ones who knows that. I have my own issues and there were times my anger and resentment at not having a partner who could support me equally overwhelmed my love for her. The day she died was one of those times. We had a fight that morning, and she left. She often left in the middle of arguments and would not return for hours or days. She contacted me to say that she was feeling panicked and would stay in a hotel room and return the next day. I said I didn't think that it would help, and that she should come home so we could do normal things and calm down. I'm not sure if she got that message or not; she didn't reply. The next day the police informed me that she was dead from cyanide poisoning. (I do not know where she acquired it; I assume she had it for awhile before that day.)
Emily was in pain for a long, long time, and wanted relief and to finally know peace. For all the pain I've felt and will continue to feel in her absence, I don't begrudge her that. I know how hard it was for her to simply exist.
If you are reading this and feel angry, betrayed, or bewildered, know that this is perfectly understandable. Please do not believe you didn't know Emily; you knew the best of her. You knew how unbelievably alive she could be. You knew how genuine and loving she could be. You knew her shining heart. That is as real as any of her pain was.
The truth of her was beauty and light. It is a tragedy that she lived inside a prison that made her unable to see that truth. But it is still truth. Please believe in that. For her, see her as the shining star she deserved to be able to feel she was. Please remember her that way. I will.
~ Emma
P.S. You can read Emily's blog here. [Emily's family took it down.] She kept it very private in life, fearing criticism and judgement. I can't imagine anyone would do so though, and I want you to to know her. It contains poems, essays, artwork, fiction, and zaniness. She populated it with writing that goes back to 1986.
***
Reading this letter you may get a sense of how much you didn't know of her and her life. But what you knew of her was just as real. Every experience of her that you had was her; let this add to your awareness of her and compassion and love for her. Please don't let it replace your own experience. You had the privilege of meeting and knowing a beautiful soul; let the way your life was touched by her live on in you.
You might think this letter is private, or should be. But I know what Emily most deeply wanted was to be known and loved for all of who she was, even the parts that were hard and scary and fragile. She couldn't invite people in to that part of her life. But I can. Please love her as I have.
***
Emily's Goodbye
July 31, 2013
Dear friends and family,
I love each and every one of you very much, and I know that you love me.
It is not for lack of love that I have made the decision to end my life now rather than waiting another 20-40 years.
I have for many years longed for an end to this existence. I find myself unequipped with the stuff that makes for a joyful life. This would be bearable if I also had the ambition to change that, to do what it would take to pursue and attain happiness. But I am fundamentally lazy.
The end comes to each and every one of us. I am simply choosing to end my life sooner.
As I have wrestled with this decision over the years, I have clung to life because
a) It's a very difficult thing to take one's own life; and
b) I've read that those who remain behind can be devastated.
I cannot control how any of you will interpret my decision, but I do feel like my life is the only thing that I own, and that it is my right to end it now that my misery is without end.
It is my hope that you do not interpet my action as any fault on any of your parts. All of you have been good, and kind to me.
Still, I know that this will be difficult for you to understand. I sincerely hope that you can look upon my death as something that was inevitable, but which I chose to speed along because I am essentially a coward in the face of a life of misery. And for years now, I have been miserable.
In the past year I jumped about from "solution" to "solution", never finding peace and in fact wreaking more havoc than before. This leads to my present state of near-constant anxiety, worry, and remorse, combined with a dread of aging. Each day I feel the aging process claiming more and more of my physical being, and I simply do not want to see this out to it's natural end. So I have opted to end my life.
My last will and testament leaves all that I own to my siblings, and to my partner, Emma McCreary.
I love you all and I hope all of you understand how long and hard I thought about this option.
I knew that ultimately it would come down to making what would look like a "sudden" decision. But all decisions are like that in the end. They might be pondered for a lifetime, but they are made in a moment.
Today, that moment came. The moment where I knew that things would never get better, and in fact they stand to get a whole lot worse. I have already begun to dread the holidays coming up, even though they're not until November and December. That dread used to not start until around October. Now, the dread of simply existing is with me at all times.
I especially wish for all of my family and friends to know how kind and amazing is my partner, Emma McCreary.
I long for nothing more than her happiness and well-being. I have never met a soul so courageous, so wise, and so spirited.
Know that I love you, Emma, and that this decision has more to do with my ongoing misery than anything that has ever passed between us.
May all of you find peace in this lifetime and know that without you I would have known none.
Love,
Emily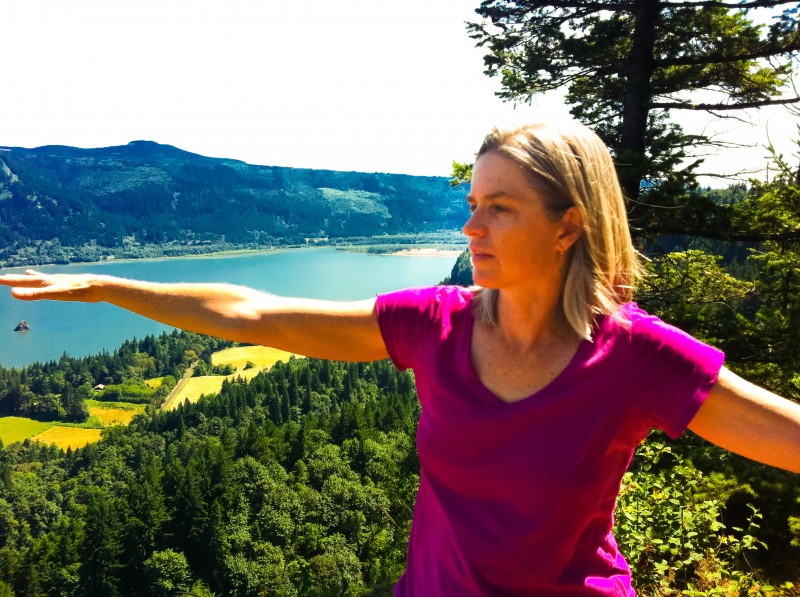 Like it? Love it? Donations are always appreciated. 💛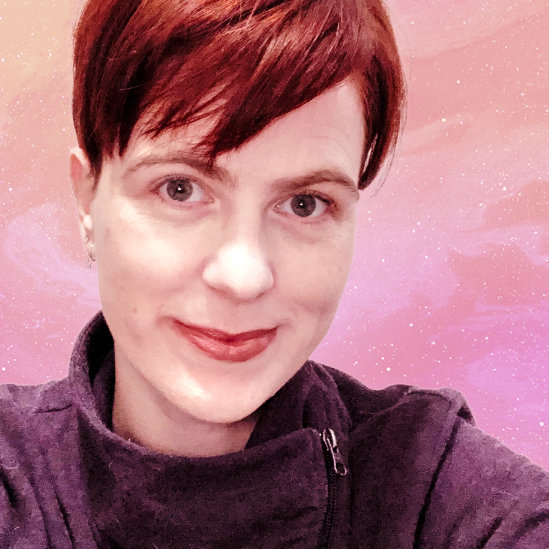 Hi there! I'm Emma and I write about self-liberation. My writing is meant to share my process & inspire your own. If you want more frequent/current writing, visit my Substack
Sparkly Dark
, where I'm unpacking my neurodivergence.
Get a weekly email with new posts: